Raidió Corca Baiscinn is a wholly community owned and run radio station based in West Clare.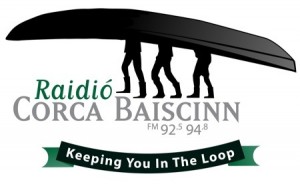 We broadcast on 92.5 & 94.8FM to the whole region of West Clare from Labasheeda, through Kilmihil to Quilty and all points West to Loop Head, and to the rest of the world online.Our programming is as diverse as our volunteer base and includes debate, farming, historical documentaries, sports, radio drama, soundscape and a wide range of music shows from trad to hip hop, 90% of which are volunteer produced and presented.

We also work with physical and mental disability groups and welcome contributions and participation from all in our community. For more information or to get involved see Volunteer section or call (+353) 065 9083022 info@rcb.ie
Kilkee, Ireland

16°C

broken clouds
wed

06/29
thu

06/30
fri

07/01
sat

07/02
sun

07/03
The Kilkee Civic Trust Summer Talks have started
At last! The Kilkee Civic Trust talks return to the Kilkee bay Hotel,every Wednesday at 8:00pm.The KCT have carefully selected an
interesting portfolio of speakers and an eclectic range of topics. We hope you will enjoy all of them.RCB are there to record the Summer Talks and each are broadcast on the following Monday at 4:00pm shortly followed here by the Podcast of each talk.The Live talks are illustrated with overhead image projections.Head on over for an hour or so every Wednesday from 8:00pm
NEW Lighthouses in the Loop

The Loop Head region is unique in having three lighthouses in close proximetry. This 45 minute documentary looks at the history of these buildings whilst giving an intimate insight into the lives of the families who have lived and worked at the lighthouses. broadcast at 4pm on Friday 94.8 92.5 and live stream.
The Green Green Grass of Home, Thursday evenings at 7pm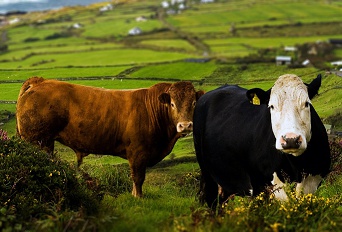 A new four part documentary series dealing with farming life both past and present. The Series will explore life as a farmer through the eyes of inter-generational contributors. The contributers offer a rare insight into the many challenges facing the modern farmer. The Green Green Grass of Home airs on Thursdays at 7pm
June 28, 2016
The Summer Talks series is one of the most successful of all the Kilkee Civic Trust projects. Our summer season of weekly events continues next Wednesday, 29th June, with our second Talk at 8pm, at Kilkee Bay Hotel. Speaker: Luke Aston Talk Title: Backs To The Sea – Has Fishing A Future? Talk Synopsis: This …More Content
A heady mixture of Magazine items, Health Care, Travel News, On This Day feature , Entertainment news and much , much more …
June 27, 2016
The Summer Talks series is one of the most successful of all the Kilkee Civic Trust projects. Every week through the summer since August 2002 there has been a weekly evening lecture on some aspect of life in Kilkee or its wider hinterland. The talks have encompassed such divergent topics as; historical monuments, personal reminiscences …More Content
June 24, 2016
The West Coast Rock Show is a new show on RCB playing some of the latest and hottest new and classic rock bands. Presented and produced by Mike Curran, the show brings together old and new rock tracks and aims to give information on the rock music scene in the West of Ireland. The show …More Content
Listen in to Everything Goes with Mike King and Janet Dixon. Today we speak with Peter O Connell and Paddy Waldron of the Kilrush and District Historical Society. As usual a great range of music. Enjoy.
Join the Brothers of Charity crew every week to bring you the definitive guide to What's On at the weekend. Donie Dillon has all the latest news on gigs in west Clare, and Marty's Morrissey's idol John O'Boyle previews the weekend sporting action. Patricia O'Dea has all the news from across west Clare, and Antonio …More Content
Lorna Moloney coordinates the Irish Genealogy Summer School for University College Cork – Ancestral Connections: Roots to the Rising 2016 .It will run from 26 June to 2 July 2016. It is now in its fourth year. Booking is available at http://www.ucc.ie/en/ace-genealogy/ Lorna Moloney's doctoral thesis, 'From Gaelic Lordship to English Shire: The MacNamaras of …More Content
From the 4 corners of Clare. Full of colour, life, fun, human stories of conquests, and achievements. From all walks of life in Clare. Dermot brings a unique inside to people activities and life in Clare. Not afraid to challenge the norms, asks the hard question and bring humour to the story. Dermot covers stories …More Content
June 23, 2016
Presented on alternate weeks, the Enable gang bring you the very best music mix. Pat Lynch, Johnny Browne, Chimy Browne and Ger Arthur play everything from Luke Kelly to Britney. Listen back page – http://rcb.ie/enableirelandmusicshow/
After the madness of Midweek Remedy, what better way to unwind than to join the brilliant Pauline Skehan and friends for poetry, chat and song. An accomplished poet, Pauline is joined weekly by various friends to make for an enjoyable half hour show. Listen back to Paulines Poems at http://rcb.ie/paulinespoems